Confusion reigns around regulatory requirements
Despite backflow prevention being a common practice around the country, there is still confusion around the rules and regulations and the discrepancies between each state and territory. Peter McLennan reports.
Backflow prevention is commonplace now and most plumbing practitioners understand that they need specialist training to test and maintain the plethora of devices installed across Australia.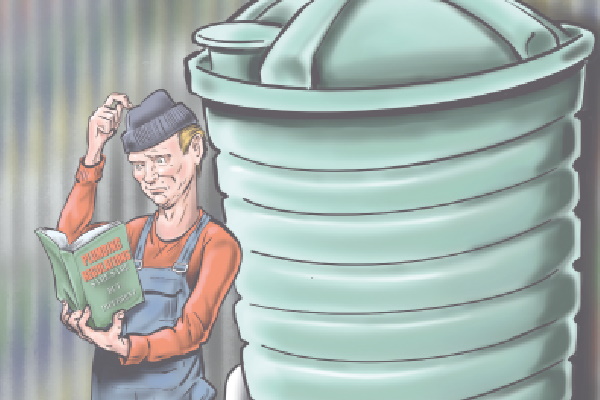 However, did you know, that depending on which region you work, the requirements may be different from around the corner?
This is well known to some as it impacts their work and decision making every day.
The National Construction Code Volume Three: the Plumbing Code of Australia, contains the requirements for plumbing and drainage for all classes of buildings.
Cross connection control and backflow prevention is extensively covered in Part B5 and it references AS/NZS3500.1 which is commonly used by practitioners, both plumbers and hydraulic designers in assisting them in their decision making when it comes to which type of backflow preventer can be used where.
One would logically think that if the Codes and the Standard were used, that you would be safe with the type of device chosen for your installation. This is not always the case.
Each state, council or network utility can and do allow variations to the Code in applications or situations where they feel either greater protection is required or where the likelihood and consequence of an incident is such that a lesser level of protection can be justified.
This is regularly seen with the installation of dental chairs connected to the drinking water, or rainwater tanks with electronic make up equipment. These two applications alone when reviewed across different jurisdictions in Australia can be high, medium or low risk depending on the local regulator interpretation.
Then add to this conundrum, little known equipment or new technology and the interpretation of the hazard is often solely reliant on the local regulator and their level of understanding of the application, equipment and contaminant involved.
I regularly hear from hydraulic consultants and equipment manufacturers of their frustration where in a particular region the regulator or inspector requires possibly higher levels of protection than necessary. Just to play it safe. But this adds cost and extra regulatory burden on the owner of the equipment.
The Australian Building Codes Board, through the ongoing revision to the National Construction Code are working hard in streamlining and strengthening the Plumbing Code of Australia so that misinterpretation is minimised, and that regulators across Australia can be confident to follow the Code and not need local amendments.
It is a project that involves subject matter experts across Australia and New Zealand but even with all the collected brain power and expertise, there will always be a need for local variations where climate or geography is involved.
The answer to ensuring your job is passed and the regulator accepts the work is to communicate regularly with them.
Get to know the local decision maker, talk to them, and put their phone details in your contact list so they are easily contacted. They would much rather be contacted before a project proceeds than to have to issue a stop notice or rectification notice to change things.
Backflow prevention is a very simple philosophy but the interpretation of the Codes and installations makes it a very confusing and prone to pitfalls where untrained or unfamiliar people are involved.
So if you are involved with the design of the plumbing system or the installation of backflow prevention devices there is three things you need to do:
– Get familiar with the Codes and the types of devices available. Don't just pick one device type and rely on the highest level of protection.
– Get to know your local regulator and communicate with them regularly. They are people just like you who want the best outcome for the project.
– Attend conferences and seminars on Code changes and backflow prevention so you keep abreast of new technologies and new requirements.
The Backflow Prevention Association of Australia Inc., is planning a nationwide seminar series where testers, authorities, trainers and consultants can be brought up to speed on changes that have happened recently.
It will include details on the specific changes in the new AS/NZS2845.3:2020 and their impact on how you test now, plus update your skills and knowledge so that compliance to the Standard is maintained.
Details will be released shortly, so please contact the BPAA Inc., at bpaaoffic@bpaa.com.au