Caroma Dorf launches sustainability website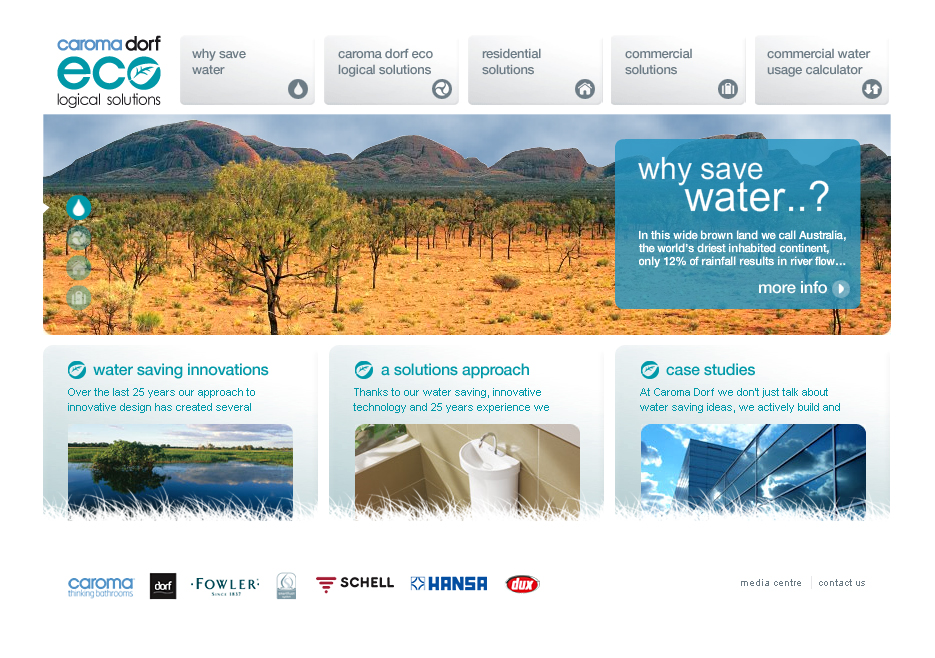 Caroma Dorf has announced the launch of a new website to support its sustainability initiatives.
The site, located at www.ecologicalsolutions.com, is a dedicated online platform for Caroma Dorf's water saving technologies and solutions approach to help businesses save more water through retrofit initiatives.
With a significant amount of water used in the bathroom, commercial retrofit solutions are a viable way for companies to save water by simply changing to more efficient fixtures and fittings.
The new website highlights the products, services and tools that Caroma Dorf has available to support businesses in their efforts to reduce water consumption. The site also features a registration for the Caroma Dorf Commercial Water Saving Calculator which allows businesses to review their water use by quantifying the water and cost savings that can be achieved through retrofitting.
Jennifer Krenich, marketing manager for sustainability at Caroma Dorf, said, "The website allows us to present businesses with retrofit solutions and program ideas to help them achieve their water saving targets.
"The site is designed to be a hub of information related to commercial retrofitting, and a platform from which we can provide the market with regular updates on the latest water saving technologies and retrofit initiatives from Caroma Dorf."