Builders call for building and construction stimulus to rebuild Australia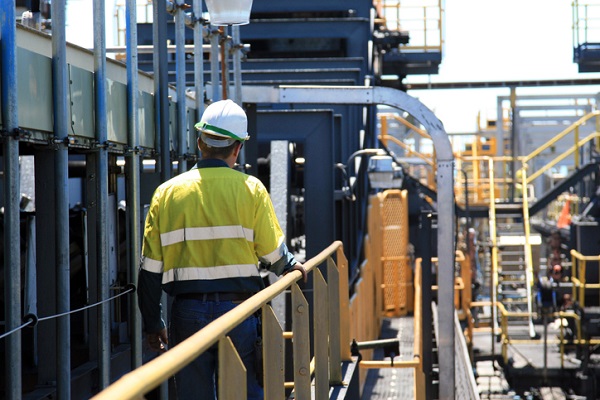 Master Builders Australia has released its pre-budget submission including a plan for rebuilding Australia with a program of fiscal and policy measures to boost economic growth.
The report explains the organisation's message to the Australian government: creating jobs as a way to support small businesses throughout the COVID-19 pandemic is useless without a pipeline of future work.
"We are calling for the Federal Government to adapt the highly effective HomeBuilder scheme model to do for the commercial construction sector what they done for the housing sector," Master Builders Australia chief executive Denita Wawn says.
"Commercial construction activity will suffer a major fall of more than 17% in 2020/21 according to our latest forecasts.
"This will put under the viability of thousands of SME commercial construction businesses and the jobs of the thousands of tradies they employ, unless the Government steps in with measures such as CommunityBuilder."
The Reserve Bank told Parliament last week that "fiscal spending will get people back to work and the government should heed our call to implement stimulus measures that will supplement demand, including the establishment of a CommunityBuilder grants scheme and a 12-month extension of HomeBuilder."
Denita adds that: "If the Government has any doubt, the bloodbath facing our industry is confirmed by Master Builders latest forecasts pointing to a 27% fall in homebuilding activity compared to last year and a more than 17% slump in commercial construction sector.
"Cranes in the sky and utes on building sites are cited by some as indicators of economic growth. You won't see too many of either unless the government steps in and adopts measures such as those called for by Master Builders."
Master Builders also says that a strong building and construction industry is essential to a strong economy and vice versa.
In the Australian economy there is no industry with a bigger economic multiplier effect than building and construction. There is also no larger provider of full-time jobs and there is no other industry with as many small businesses, that is why Master Builders is seeking stimulus measures across the entirety of the residential, commercial, and civil construction sectors.
Master Builders Australia recognises these five measures as the most pressing budget priorities:
Rebuild Australia through investment in building and construction that give back to the economy,
Rebuild Australia by supporting business performance,
Rebuild Australia by supporting people in the building and construction industry workforce,
Rebuild Australia by improving procurement, planning and regulation, and
Rebuild Australia by appointing a Minister for Housing and Construction.