Plumbing Connection caught up with three influential women of the plumbing industry who are proving, along with many other women, that plumbing as a career choice, really is for everyone.
Plumbing, like other trades, has traditionally been a male-dominated industry; however the tide has been shifting in more recent years with more and more women proving highly influential in the building and construction industry each year.
The shortage of skilled people in the building and construction industry is a continual problem and has been for a number of years in this country. More trained people via apprenticeships and group training schemes are needed so the future of building and construction remains strong for years to come.
If you asked somebody removed from the industry, to tell you what they thought or pictured when they heard the word 'plumbing', they would likely respond with something along the lines of toilets, drains and water.
We can all agree that it would be fairly rare to hear someone talk about the innovation and design, marketing and brand strategy, water conservation and so forth. But such is the stigma surrounding the plumbing industry and all trades as a whole.
They're a lot more diverse than they appear on the surface and for that reason alone they should appeal to both men and women looking to enter the workforce or to those looking to discover a new career.
We caught up with three influential women in the plumbing industry, who work in vastly different fields from one another, but all of whom greatly enjoy what they do and encourage other women to also consider plumbing as a career.
JENNIFER KRENICH (MARKETING)
Head of marketing for GWA Bathrooms & Kitchens, Jennifer Krenich is responsible for managing GWA's brand portfolio, digital marketing, social media, advertising and PR, customer insights and category management.
"I have developed my career in the plumbing industry through GWA and over the past decade, I've worked in a number of roles across the business including: Communications Manager, Sustainability Marketing Manager, Brand Manager, Business Unit Manager, Category Marketing Manager etc."
Working in the plumbing industry was not a clear pathway for Jennifer and with a background in both psychology and business, for a lack of better words; she basically fell into the industry.
"My first role in the plumbing industry was with GWA B&K. I've spent most of my career with GWA having been with the business for over 11 years now. I started off as Marketing Communications Manager with Dorf Clark (sinks & taps) and when I joined the business I was excited to have the opportunity to work with such well known brands – not only in the plumbing industry but brands that were also well known by Australian consumers more generally."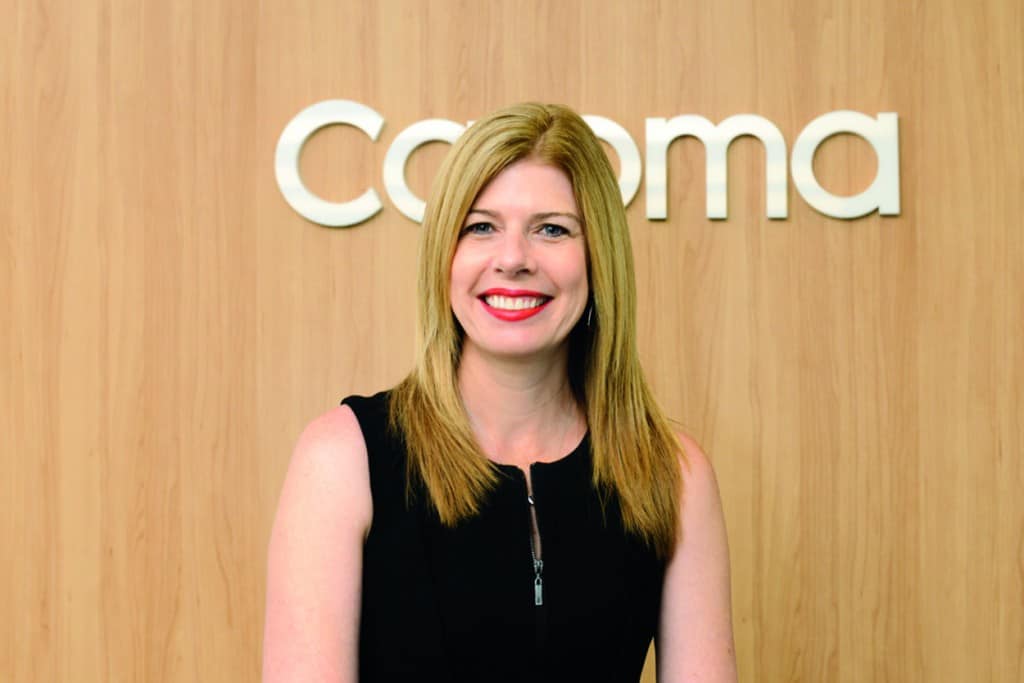 Being that plumbing is such a dynamic industry and contains a vast array of layers that most would not suspect while looking at it on the surface, Jennifer believes that staying in touch with consumer and design trends is key.
"The industry continues to evolve so keeping up with emerging trends and the changing landscape is really important. I'm personally driven by customer insights and using this information to develop marketing programs and initiatives that will hopefully make a difference to customers."
"Over the last few years we've launched some exciting new initiatives based on feedback from customers and that's really rewarding. As a marketer working with an amazing portfolio of well known brands including Caroma, Dorf, Fowler, Clark, Stylus and Hansa is such a great opportunity and something I've really enjoyed."
With such a big proportion of advertising and marketing campaigns engaging social media to communicate key messages to consumers, it might come as a surprise to know that plumbing brands have well and truly jumped on board the trend, making it attractive to recent marketing graduates or those looking for a new role in a new field.
"As a business we've really embraced the digital space with the launch and ongoing enhancements to our Caroma Plumbers Handbook App and specifycaroma.com.au website. It's also been great to have the chance to explore the use of social media in the plumbing world such as the Face of Caroma Plumbing social media campaign specifically aimed at plumbers in 2015."
So, with such a successful career thus far in the plumbing industry, it won't come as much surprise to hear her glowing endorsement and belief that more women should consider it when deciding on their next step.
"I'd most definitely recommend the plumbing industry to other women. It is incredibly dynamic and offers diversity, from commercial projects through to new homes and bathroom renovations. I've had the opportunity to work on marketing programs across many segments of the industry and for both professionals and consumers. It's an opportunity you don't always have in other industries."
CARLIE WRIGHT (PLUMBING INSPECTOR)
The position most often stereotyped in plumbing and all trades is being on the tools themselves. It's always been that way, but it shouldn't. We're all built equally after all. And as a result of changing attitudes and more encouragement at school-level for women to consider a trade as a career, more women are getting their hands dirty and matching it with the boys. Carlie Wright is one of those women, and has been for some 16 years now.
"I actually carried out a school-based apprenticeship in my father's family plumbing business and to tell you the truth, I don't know why I chose plumbing. I was in year 11 and wasn't sure about what I wanted to do. I didn't know whether to stay in school or go straight into the work force. To tell you the truth though, I was really over studying by that stage.
"It was at this point I was informed about the school-based  apprenticeships, which meant I was at school three days per week (with the other two spent in my apprenticeship) and still eligible to qualify for my year 12 certificate. I decided to ask my father if I could do an apprenticeship with him. His response was, "I can think of way cleaner careers than plumbing," to which I replied, "I can only give it a go and if it's not for me I can find something else."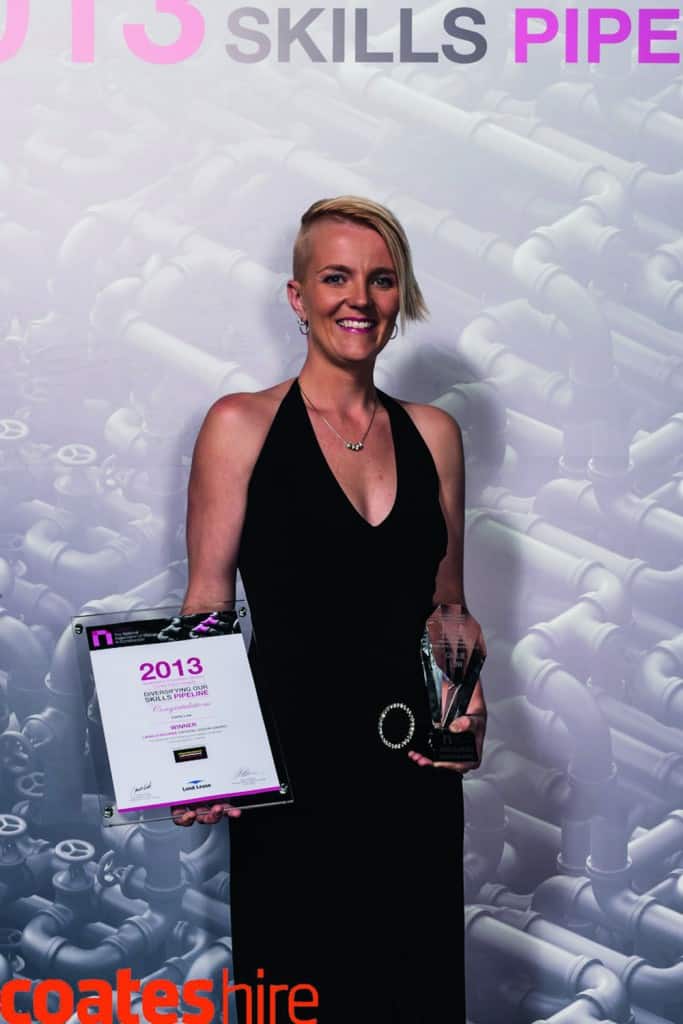 As it turns out, plumbing was for Carlie and her trajectory in the field was impressive. As far as she's aware, she was Australia's first female plumbing inspector with one other recently surfacing in Northern Queensland.
"When I was on the tools I worked on new houses , kitchen and bathroom renovations involving above and below ground drainage, installation of water pipes and gas fitting to name a few. I also carried out work in shop fit outs and maintenance. Maintenance work involved anything from replacing tap washers to unblocking a toilet.
"While inspecting I carry out inspections on both commercial and domestic construction sites to make sure the work being installed complies with the AS/NZ3500 and is installed by a licensed plumber/drainer. I also carry out investigations which involve complaints logged with our call centre so I am dealing more with rate payers and the occasional licensed plumber. These investigations are mainly for seepages, blockages, illegal and unlicensed works."
Carlie's passion for plumbing stems a little further than most and as a result she has started a website: womanwithwrench.com.au on which she provides simple and straight forward information that is relevant to both female and males with a section titled Life as a Lady Tradie in which she profiles various female tradies.
Being involved in a project from start to finish is one of the major appeals of the plumbing industry for Carlie.
"I love the feeling of looking back at the end of a project and being able to say, 'Yep, I did that'.
"Another reason I loved being in a trade is the fact you can work both indoors and outdoors and everyday is different.
"I think it's important for people to realise is that there is way more to plumbing than just taps and toilets.
"For over 14 years now I have been involved and invited to attend several meetings, launches, careers expos, construction expos, school careers days etc. to share my story and show everyone that it is normal for a female to be in a trade. Just remember, if you're considering the construction industry, there really is a lot on offer. You have nothing to lose and everything to gain, so go for it."
Carlie's aim for the future is to be a role model and ambassador for females who are ready or considering a step into the construction industry.
MEGAN LEHTONEN (BUSINESS DEVELOPMENT)
Primarily responsible for managing the India and Australia offices and operations for The IAPMO Group, Megan Lehtonen is the senior vice president of International Business Development. IAPMO provides product approval and certification services for suppliers as well as product testing and evaluation.
With a strong belief that the industry, as deliverers of water, will have a major impact on the global water crisis from the ground up, Megan is dedicated to expanding IAPMO's mission in countries across the globe.
Megan is also responsible for directing the Water For Indonesia Now initiative, focusing on the standardisation of plumbing systems within Indonesia. Her team, with support from the U.S. Department of Commerce, International Trade Administration, and USAID Standards Alliance Programs, works in partnership with the National Standard Agency of Indonesia (BSN) in the development of a uniform National Standard. This mission will impact generations of Indonesians by creating improved access to clean water and safe sanitation.
"I graduated from California Polytechnic State University San in 1997 with a major in Journalism and minor in Public Relations. Uncertain of my path and passion at such a young age, I studied Journalism thankfully from the invaluable advice at the time that any future career, in any field, would require solid written word. It was some of the best advice I have ever received! I have been very fortunate in that every position I have held since college has opened up to initiative and development of the role to fit a larger need. They have all been ever changing and challenging roles."
Megan admits to falling into the industry as a result of wanting to bring Greenplumbers to the United States from Australia because of the focus on water conservation and need for new technologies to save water in front of the looming drought.
"I have been involved in this industry for nearly a decade and as a creative professional in mostly male dominated industries for 20 years."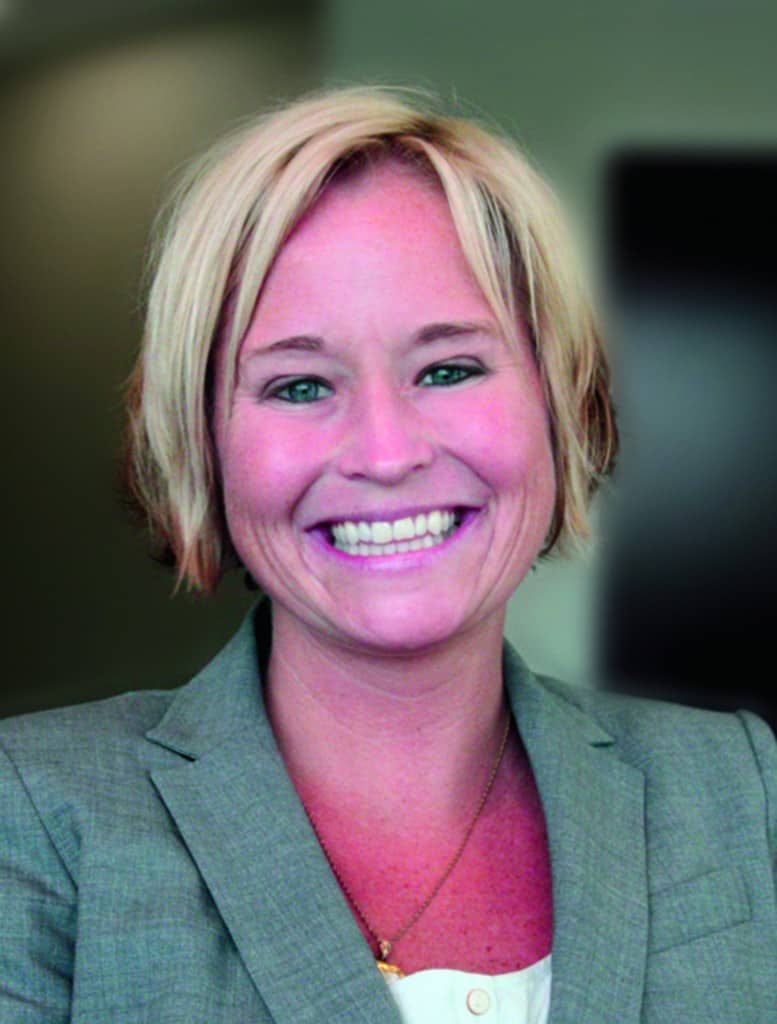 And Megan strongly encourages other women to consider positions that challenge their traditional concepts.
"I can agree with you that at the apprentice level, and in the trades, plumbing has been mostly male dominated, but I believe that is changing as the industry evolves and more emphasis is placed on the proactive nature of the career and how plumbers can be champions of conservation. They have such a strong ability to influence the purchasing decisions of consumers to save water.
"Within the executive realm, I am fortunate to know many women involved in, and shaping, this industry. The core of this industry is based on the one thing we all need to survive: water. Plumbers, water technicians, whatever you would like to call them, are the face-to-face connection with the homeowner and have a great influence on purchasing decisions of consumers. They can educate and steer the homeowner towards a sustainable, certified product that they can trust. Battle lines have been drawn for years based on water resources and the intensity will only grow stronger as we continue to deplete our groundwater resources. This industry can make major in roads in the technical research, and general knowledge necessary to assist in protecting and saving the world's most precious resource.
"All people, men and women, young and old, should look to be involved in this industry – there are so many facets to it. From clean water, to conservation, to standardisation – to protecting the health and safety of citizens of nations in developing countries by focusing on the standardisation and need for clean water through effective plumbing – who wouldn't want to be involved?"
Megan has never been one to look at something from a gender specific point of view. She believes if you're passionate about something, and focus on your purpose, you will eventually find your way.
"So, I am extremely grateful for the opportunities I have been given and I have certainly dedicated myself to the opportunities presented, but I don¹t believe gender has played a significant role in where I am today. It is, as far as I can see, about initiative, hard work, competence, passion, and your capacity to deal with issues as they arise."