Bidet self-installs can be a crap shoot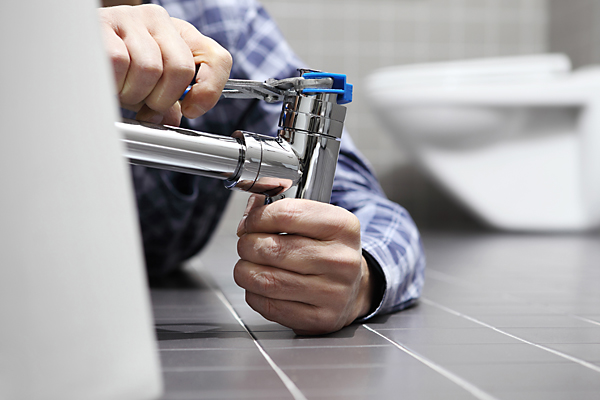 With one of the repercussions of the COVID-19 pandemic being the lack of toilet paper, many people have been turning to alternatives including bidets.
Unfortunately, the ACCC has reminded individuals of the risks associated with self-installs, particularly when the products may connect with drinking supplies. Australia's independent consumer authority has reminded consumers these products should be certified through the WaterMark Certification Scheme and installed by a professional plumber.
"Standards, regulations and certification aim to assist in the safe installation of bidets and in turn, the prevention of contamination of the drinking water supply of both the users and the community," Standards Australia head of stakeholder engagement Daniel Chidgey says.
"It's great that individuals are inspired to start projects and find solutions during this challenging time, however in this instance, it's important the installation of these types of products are left to plumbing professionals."
Plumbing Product Industry Group executive director Stuart Henry mentions that the WaterMark Certification Scheme ensures that all products are certified appropriately and are fit for purpose.
"These requirements ensure compliance with Australian Standards and assist in ensuring public health and safety through the water and sanitation services in the built environment," he says.
The ACCC recommended that customers wishing to purchase a bidet or similar product check that it's marked with the WaterMark certification and to contact their state or local plumbing authority if they have any questions.
"With over 60,000 plumbing professionals across Australia the safety of workers and the correct use of plumbing related products is extremely important," Master Plumbers Australia and New Zealand chairman Rob Pearshouse says.
"During this time, we encourage individuals to avoid these DIY jobs that interact with the water supply and to also make sure they are only flushing flushable products."
Daniel Chidgey says that Standards Australia is here to help and learn in the strange times we find ourselves in:  "The plumbing industry has a huge role in Australian life, and Standards Australia will continue to assist the sector complete its integral work safely and respond to the new COVID-19 environment we have found ourselves in."