ARBS Appoints New Chairman of Board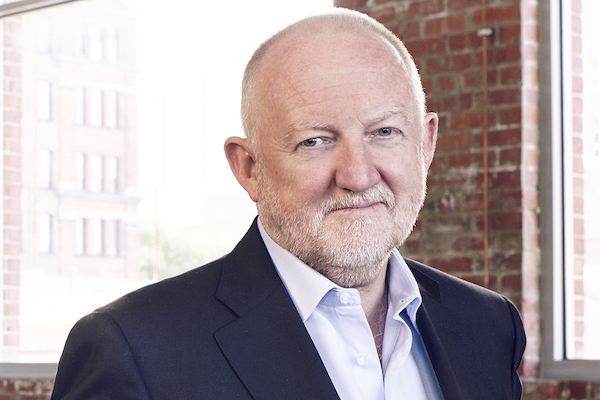 ARBS Exhibitions has announced the appointment of Professor Tony Arnel as Chairman of the Board, effective immediately, replacing the outgoing Chairman, Ian Hopkins.
An Australian business leader, architect, academic and former high-ranking public servant, Tony has devoted three decades to industry collaboration, sustainability and regulatory reform to improve Australia's built environment.
Currently a professor at Deakin University, Tony is a former president of the Energy Efficiency Council, Green Building Council of Australia and World Green Building Council. He was also the Victorian Building and Plumbing Industry Commissioner for 12 years.
"I feel privileged to take on this role at an inflection point for our industry," Professor Arnel said.
"Covid-19 changed the way Australians think about indoor environment quality. At the same time, two years of bushfires, floods and other extreme weather events have put sustainable buildings squarely in the spotlight. The HVAC&R and building services industry sits at the intersection of health and sustainability and the solutions on display at ARBS will help us address both trends.
"The last two years have been particularly difficult for the industry, and I pay tribute to Ian Hopkins for steering ARBS through a period of significant transformation. ARBS' work to deliver digital content and events kept alive opportunities for the industry to connect during such uncertain times. After an extraordinary 12-year contribution, Ian leaves ARBS in a powerful position as we look to the future."
Sue Falcke, Exhibition Manager, said: "With Tony's vast experience in the built environment, together with his incredible network of industry associates, the Board views Tony as the ideal person to lead ARBS through the next series of events.
"ARBS also wishes to thank our outgoing Chairman of the Board, Ian Hopkins, for his dedication, guidance and service to this position for the last 12 years."
Ian has been integral to the overarching vision of ARBS, and most notably spearheaded the establishment of ARBS Foundation in 2014. The Foundation supports industry training and research initiatives through its scholarship and research funds.
Ian Hopkins said: "When I considered taking on the role of Chairman in 2010, it was for two exhibitions through to 2014. Here we are 12 years down the track and it has been a very pleasant journey. The cooperation of the board members and their broad industry perspective has made my task easy.
"Sue Falcke, in her role as Exhibition Manager, has been the quintessential professional. Sue and her team have driven the evolution of the exhibition and associated programs and deserves credit for the ongoing success.
"I am delighted that Tony Arnel has accepted the role as Chairman as my successor. Tony will bring in-depth industry knowledge and extensive experience across a range of industry organisations to the role, and I have no doubt will oversee the ongoing growth and success of ARBS Exhibitions."