ARBS 2020 – Industry award finalists revealed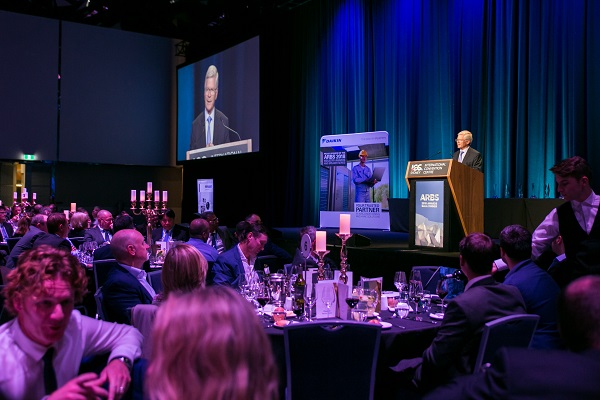 The ARBS has announced the finalists for its 2020 industry awards finalists. The awards recognise, honour and reward extraordinary talent within the HVAC&R and building services industry.
ARBS exhibition manager Sue Falke says the industry is constantly evolving to meet the needs of the changing landscape. She believes this is reflected in the line-up of individuals and organisations this year.
"Not only do the ARBS Industry Awards culminate in a fantastic celebration, the award recipients will join a small but influential group of industry high-achievers with their accomplishments in their respective fields publicly acknowledged," she says.
"We are proud to be applauding their hard work and commitment via the ARBS Industry Awards."
A panel of experts will evaluate the finalists based on various criteria including leadership, sustainability, performance and origination. The finalists are:
ARBS Young Achiever Award
Chris Stamatis – CopperTree Analytics
Grace Foo – DeltaQ
Abraham Corona – TechIN
ARBS Product Excellence Award
Temperzone Australia – OPA2100 Eco ULTRA
Shepherd Filters – Shepherd Filters
Actrol – DC-3 Smart Refrigeration System
ARBS Software/Digital Excellence Award
Kaizen – CopperTree Analytics
Smart Access Cylinder Management & Gas2Go App – Kirby
Bueno Platform – Bueno
ARBS Project Excellence Award
NewTon Plant Installation – Tri Tech Refrigeration Australia & Mayekawa
The Woolworths Energy Management Centre – Bueno & Woolworths
177 Pacific Hwy – Fredon
ARBS Outstanding Industry Education/Training Award
C02 Systems Training Course – Kirby & SCM Frigo
Professional Diploma of Building Services, HVAC&R – AIRAH
HVAC Centre of Excellence – AMCA
The event will be held on Wednesday 20 May 2020 at the Crown Palladium and will be hosted by actor and comedian Shane Jacobson.