Abey: they still make them like they used to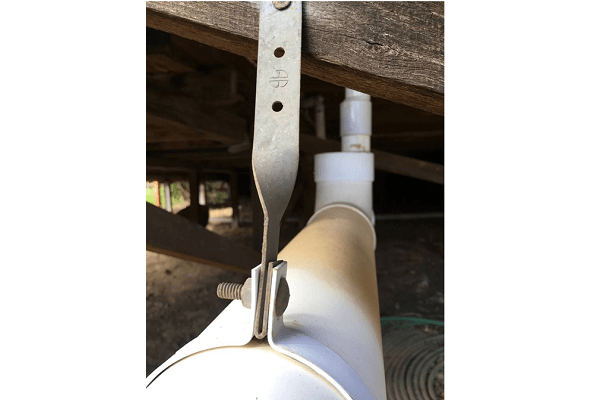 The performance of many building materials is constantly being compromised by no-name, cheap imports that mimic the real thing, then deteriorate rapidly.
Unfortunately for many tradespeople, out-of-site can mean out-of-mind, particularly for behind wall products or beneath buildings.
Geoff Anderson's Abey Australia is one of the few local suppliers' still punching out thousands of metal ties, supports and connectors on a daily basis from Abey's factory in Melton on the outskirts of Melbourne. And all products meet their relevant Australian Standard.
At one of Abey's test facilities, this bolted clip and hanging bracket (pictured) installed back in 1978 remains in as new condition. Although it has been exposed to the elements, the product shows no sign of rust, flaking or delaminating of the powder coating.
Proof of quality is in the pudding.