A step in the right direction
According to former Chair of Subcontractors WA and founder of award-winning payments platform ProjectPAY Louise Stewart, changes to the WA Bill to better protect subcontractors is a major step in the right direction, but other state and territory governments – along with federal authorities – need to "step up".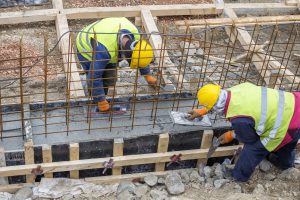 "The WA government is a trailblazer in implementing statutory trusts but more needs to be done," says Stewart, who has advocated for fairer treatment of subcontractors for more than two years, and worked with WA Attorney General John Quigley who was an active participant of the WA state government's Industry Advisory Group, which resulted in the Fiocco Reports and recommendations.
"For over 50 years, no government has acted to deal with the unlawful and unconscionable treatment of subcontractors in the construction industry in Australia," she says. "Around 82 per cent of the construction industry is made up of subcontractors, many of them small and family-owned businesses. But for too long, nobody has bothered about them and they've suffered ongoing issues of late payment and high levels of non-payment. It has decimated many small businesses."
Stewart says technology will also play a crucial role in helping implement the statutory trust requirements and to provide more access to working capital. "WA's new Security of Payment Act presents an opportunity to transform the dynamic, but it is not going to be achieved through legislation alone," she says.
In 2018, Stewart won an innovation award for ProjectPAY, the payment platform she developed to protect subbies' payments. In February this year, she was offered investment funding by Telstra Muru D, Seven West Media, and the Hawaiian Group as part of the Plus Eight program (designed to support early-stage entrepreneurs and start-ups), but she passed up the offers.
"I am looking for strategic partners that share my vision and can add real value to the $350 billion* opportunity in front of me," Stewart says.
ProjectPAY offers subcontractors the ability to access working capital for a low cost, assists them in managing their contracts more effectively to minimise their risks in accordance with the new legislation and generally facilitates good business practice.
"We have developed a platform that provides an upfront and continuing finance offer to ensure that no matter what, subbies are not left waiting for payment," says Stewart.
The ProjectPAY platform provides a seamless user experience whereby it allows contracts to be validated with users' clients, processes claim, and invoices amounts, provides early detection of non-payment risk, and offers a high level of visibility of where money goes out of the ProjectPAY trust accounts.
"This solution has been developed in accordance with proposed new trust legislation in WA," explains Stewart. "It ensures funds are siloed per project and that claims/invoices are linked to payments.
"Typically, finance companies don't have access to borrowers' bank accounts. But ProjectPAY has access to payment data to make informed decisions on future funding and to also assist subcontractors to ensure they are protected under the new laws."
ProjectPAY immediately flags late payments and will make use of the new subbie support unit set-up by the small business commissioner to assist in reforming the industry. "The platform will also link into new low-cost adjudication services being introduced to WA at the end of the year," says Stewart.