Stainless Steel Crimp Fittings
Stainless steel press-fit connections have been used with great success over the years; however, earlier this year it was discovered that the Standard for these systems has never been updated to include the use of press-fit crimp fittings. Jeff Patchell explains how this can affect you and your business.
The current push to encourage the plumbing industry to embrace 'alternative solutions' is chiefly aimed by regulators to give space for innovative and performance based solutions to improve the industry as a whole.
This scope for installers and specifiers to embrace advancements in methods, products and materials, quicker than the relevant regulatory documents can be updated, delivering benefits through innovation.
Acceptance of these new installation methods and products is covered principally by the National Construction Code (NCC) supported by a range of Standards and local requirements including AS/NZS 3500.
However, as an alternative to the deemed-to-satisfy approach favoured in the past, 'alternative solutions' are met with a compliance process of added paperwork, responsibility, cost and testing to deem a solution acceptable – negating many of the touted benefits and increasing the risk beared by consultants and installers.
Unfortunately under this framework, innovation is slowed by a substantial impost on the plumbing industry by requiring project specific assessment rather than product or method specific assessment that promotes new methods as acceptable to the construction industry as a whole.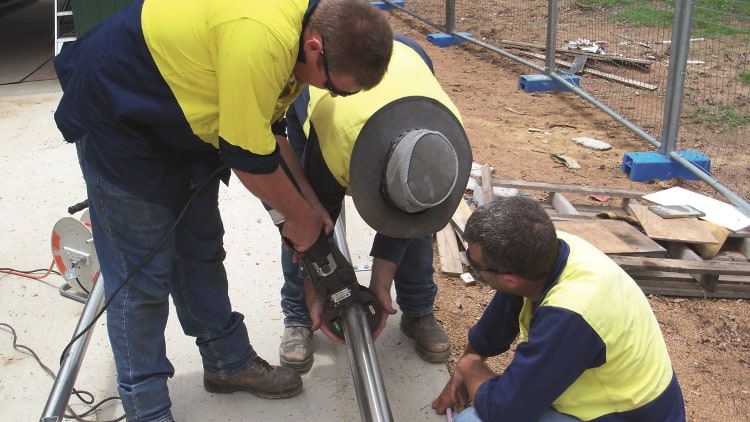 We've chosen to highlight one such instance where a technical situation requires plumbers to understand how an 'alternative solution' application can be used as a defensive mechanism; In this case, the installation and specification of stainless steel pipe systems joined with press-fit connections.
As an industry, understanding and meeting the regulatory requirements for what, why and how we perform our professional role within the real world is an important aspect which you can't choose to ignore. It could put you, your business and project at substantial risk beyond the reach of professional indemnity insurance.
What's behind this story?
Press-fit as an installation method was engineered over 50 years ago (with production commencing in 1969) and today used across the world in a wide range of
materials and applications. Stainless steel press-fit connections have been successfully used in stainless steel of both smaller and larger than DN 25 for close on 20 years in Australia, as an alternative to traditional compression and brazed joining methods with great success, speed and safety benefits.
Recently with the introduction of the new NCC Volume 3 (Plumbing Code of Australia – PCA), it has arguably been highlighted that the technology of press-fit, specifically for stainless steel as the material, is not covered by either the Standard AS/NZS 3500 or the PCC as an acceptable jointing method. Pipework and fittings over DN20 is ignored completely beyond flanged or welded joining. It is however, identified in AS 3688 (Water Supply – Metallic fittings and end connectors) and the lack of connection between the three documents is the issue.
Due to the nature of developing and amending Standards over years at a time involving many people, industry representatives and interests, technology often overtakes these documents as products, innovation and experience arise in the profession.
Standards are reviewed at a maximum of 10 year intervals or sooner if deemed necessary to remain relevant; from the 1st of May 2016 the NCC is using a 3-year cycle for producing updates. This becomes problematic when these same documents are a necessity for specifications, inspections and complying with law, especially for disputes and guidance.
In the case of stainless steel press-fit, the current publications have overlooked this method of joining despite the testing and historical evidence of stainless press-fit being used successfully in hundreds of Australian constructions, WaterMark approvals and becoming the preferred method of installing pipework over the past 20 years.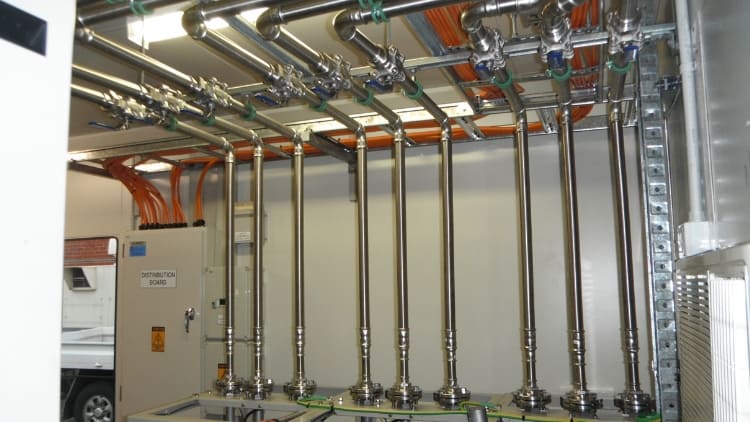 What's this mean for you?
Both specifiers and installers need to be aware of the implications arising from not only stainless press-fit but all advances in methods and technology – the risk, despite the success or performance, by not understanding the detailed and complex processes that go on in the background of this industry that provide you with a set of Standards and Codes appropriate for you to work under.
Most of this work is done by a few very dedicated volunteers, conversing with Standards Australia and the Australian Building Codes Board. While it may look like a simple paperwork amendment is required for an oversight or improvement, such matters take time and lots of documentation to amend.
After a lot of work within the industry to make (what most would think is a minor update or amendment) the appropriate correction in AS/NZS 3500.4:2015,
the extraordinary bureaucratic process in this case means the required change was not included in in AS/NZS 3500.4:2015 and an amendment will not be published in time for the 2016 amendment to the Plumbing Code of Australia.
What needs to be amended?
The Standard AS/NZS 3500 parts 1 and 4 need amending to meet current contemporary practices to include or reference press-fit as a valid and accepted method of installing pipework, specifically stainless steel. Press-fit is already an accepted method of jointing in AS 3688 and has been for over 10 years. The two standards just need to be linked.
Standards Australia currently view this matter as a technical change – and not a simple correction amendment – as proposed by the industry. Until the Standard is amended to include the accepted practice of press-fit connections, these products need to be approved using 'alternative solutions'.
The following is the proposed amendment the industry put forward to Standards Australia that rectifies the lacking acknowledgment of press-fit as an acceptable method of jointing:
Proposed Amendment to AS/NZS 3500.4, Section 2:
2.4.2 Metallic pipes and fittings
Metallic pipes and fittings shall comply with the following:
a) Fittings used in conjunction with Stainless steel (SS) shall be either copper alloy compression type and be dezincification resistant (DR) or SS capillary type manufactured from grade 304 or 316 complying with ASTM A268/268M or mechanical jointing end connectors complying with AS 3688.
This is not an official document of Standards Australia.
Proposed Amendment to AS/NZS 3500.4, Section 4:
4.3.8.2  Jointing of pipes larger than DN 25
Joints in stainless steel piping larger than DN 25 shall be either–
a) Butt welded using a tungsten inert gas (TOG) argon arc method and–
(i) have a gap  not greater than 0.5 mm between the abutting pipe ends to be joined;
(ii) have inserted a back-up ring 6 mm long, made from the parent, to straddle the joint of pipes with a wall thickness less than 1.2 mm;
use a low carbon stainless steel type filler rod not greater than 2 mm in diameter; and
be tack-welded in not less than four spots around the circumference, prior to welding the entire joint; or
have flagged joints, fabricated by rolling or welding to the pipe, a stub flange of the same wall thickness as the pipe, having a diameter conforming to dimension 'F' in AS 2129 or AS/NZ2 4331, with mild steel backup flange complying with AS 2129 or AS/NZS 4331 fitted, and a gasket not less than 3 mm thick inserted; or
mechanical jointing end connectors complying with AS 3688.
This is not an official document of Standards Australia.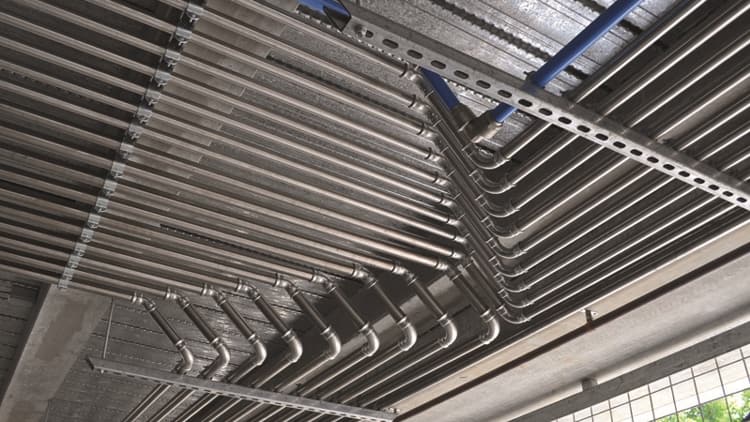 What you need to do?
Aside from the fact that the wheels of progress move slowly across the plumbing sector, there is a very real threat to your business if you don't apply for an alternate solution with your local regulator to cover the past/continued use of these stainless steel press-fit connections.
It's rather ironic that at a time when government at all levels say they are committed to reducing red tape; again more complexity is upon small business to comply with practices already approved and installed for years.
Given this issue was still being worked through by a number of parties as we went to press with this edition of Plumbing Connection, the current solution for both specifiers and installers is not clear. We'll be following this situation closely with updates on this site.
It will be interesting to see how the various State Regulators view the everyday needs of contractors and consultants in this situation.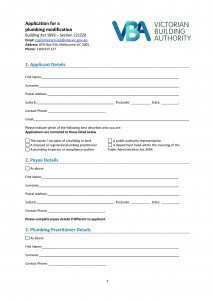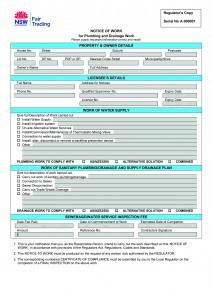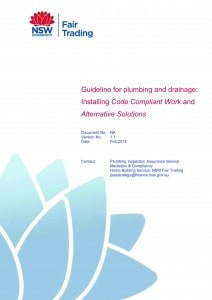 Will they show any compassion (common sense) to an issue that they didn't even pick up on?
It appears that the only area being affected nationally is Dept. of Fair Trading jurisdiction in Sydney. No other regions have reported any concerns or processes to follow.
For new jobs there is an obvious path to take and the appropriate paperwork/inspection fee will need to be included at the time of quoting.
Stainless steel lasts a lifetime; here's hoping this issue doesn't. The sooner the issue is resolved, the quicker we can all move on and get back to business.
We would like to acknowledge Jonathan Cassidy (Blucher), Paul Naylor (NSW Master Plumbers Association) and David Wood (Liquid Hydraulic) for their contributions to this article.