Shallow shower trap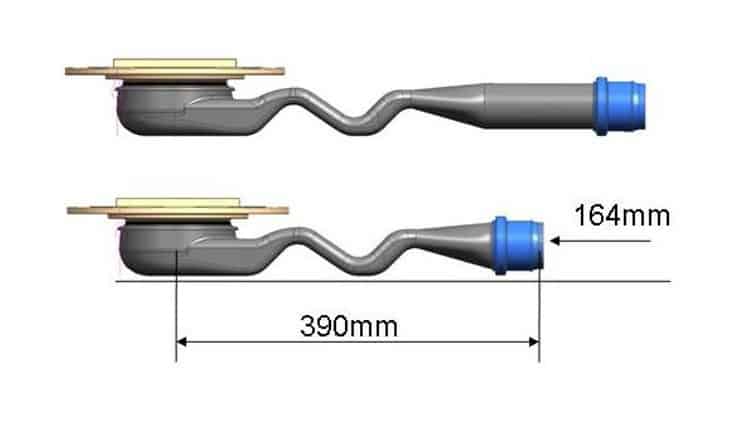 Valsir has created a new waste trap for use in situations where there is very little space between the fixture and the ceiling of the floor below. Valsir's Shallow shower trap is a new innovation that allows developers to install waste traps into areas that were previously untenable.
The product was first launched at ISH in March 2009 to great acclaim. What makes this product so special is its modularity and ability to fit into tight spaces. The main shell of the trap can be built with or without side inlets making it durable enough to fit any space.
Its overall thickness means it is suitable to be embedded into a concrete slab. Typical applications include: revamping work where the concrete slab remains untouched and new buildings with substantial insulation. The shallow trap meets the relevant Standards: Waste fittings for sanitary fixtures and Traps inside the buildings, and achieves all flow rate targets, foul odour resistance requirements and compatibility with or wirthout shower trays.
The water seal remains constant thanks to the telescopic guide and water tightness is guaranteed by the O-rings. Full accessibility for maintenance and cleaning is guaranteed by the removable trap components.