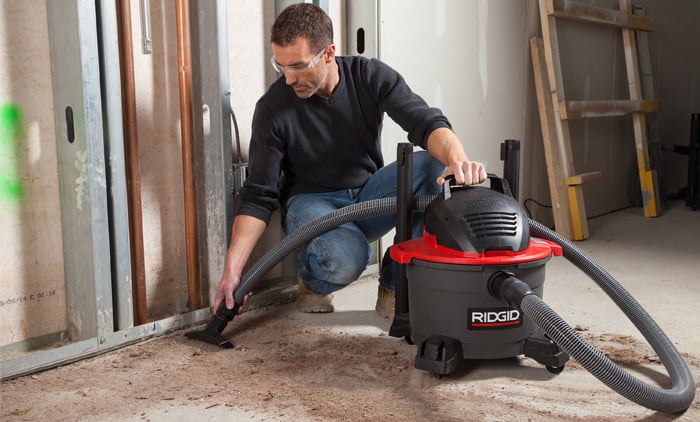 RIDGID Professional Tools has announced its new wet/dry vacs, which have been engineered and designed for power, performance and durability.
Available in 22.5L, 45L and 60L, the new wet/dry vacs provide powerful performance, long-lasting construction, on-board accessory storage and innovative designs for versatility.
The 22.5L includes 3m power cord, two 48mm extension wands and VF4000 standard filter.
The 45L includes 4.5m power cord, two 64mm extension wands and 64mm x 2.1m dual-flex locking hose.
The 60L includes 6m power cord, two 64mm extension wands and VF5000 fine dust filter.
They are suitable for a range of industries and are backed by RIDGID's full lifetime warranty.