Bariatric care in hospitals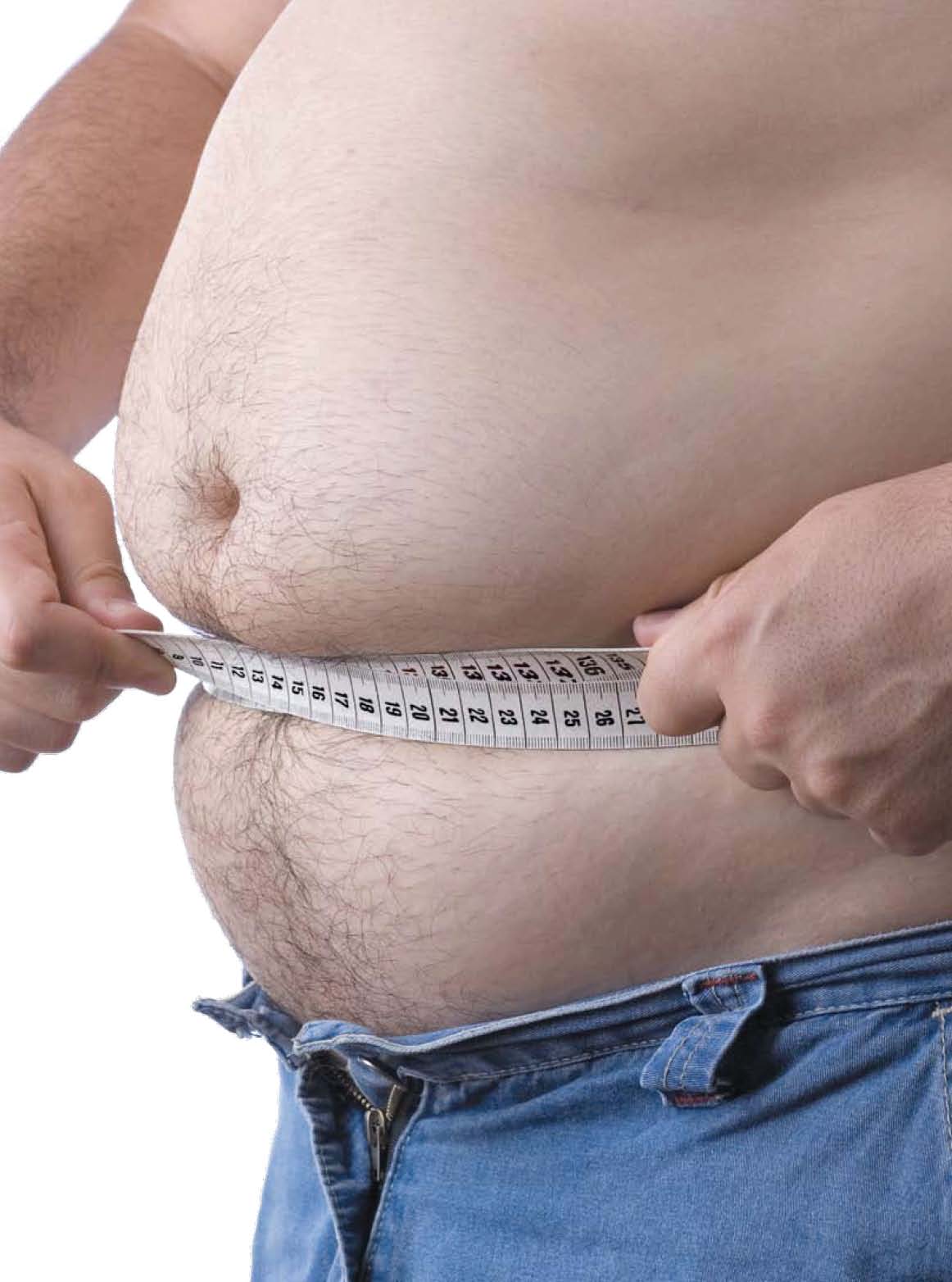 The growing incidence of obesity in communities around the world raises the question of how to accomodate extremely overweight people who need health care.
According to the Obesity Action Coalition in the United States, more than 93 million Americans (or about 25%) are obese, and that number is predicted to rise to 120 million in the next five years.
The pressure is increasing on hospitals to provide specially designed bariatric rooms, and several have remodelled existing arrangements or constructed new facilities.
Confronted with a big rise in the number of morbidly obese patients, Froedtert Hospital in Milwaukee, Wisconsin, opened 12 bariatric rooms with special features such as increased weight capacity and floor-mounted toilets instead of the usual wall-mounted type. Bariatrics is a branch of medicine that deals with the control and treatment of obesity and allied diseases.
Manager of clinical resources for patient care services Lynne Mueller, RN, says this has overcome the problem of wall-mounted units separating from the wall when used by obese patients.
The toilets also have an increased porcelain weight capacity of 1,000 pounds (453kg). Toilets with less capacity can break and cause injuries to patients.
"The additional cost to build the bariatric rooms was about US$3,200 per unit, but the new facilities provide substantial benefits for patients and staff," Mueller says.
"Larger doorways and more space around beds, toilet and shower installations make it easier for patients and staff to navigate in the room.
"Shower stalls are now 4 x 5ft (1.2m x 1.5m) instead of the standard 3 x 3ft (.9m x .9m), and hand-held nozzles are mounted on the side walls of the shower rather than the back so they are easier to reach and use.
"The bariatric rooms are not in a separate area but integrated with standard rooms throughout the hospital. We don't want these patients to feel they are being treated differently from our other patients."
Mueller says hospital rooms must meet certain requirements to comply with the Americans with Disabilities Act (ADA).
"Toilets must be a certain distance from the wall. Patients who weigh over 500 pounds cannot sit comfortably on a standard toilet because it is too close to the wall. A few more inches away from the wall would be helpful. The ADA regulations don't seem to recognize that the bariatric patient may also be in the disability category and require special needs."
Hospital fixture and equipment manufacturers are gradually taking more interest in the growing need for bariatric facilities.
For example, equipment manufacturer the Hill-Rom Co of Indiana has formed a group known as the Bariatric Room Design Advisory Board (BRDAB) to look at developing industry Standards for the design of equipment and facilities for obese patients. The group consists of bariatric surgeons and nurses, medical equipment planners, nurse consultants and health-care architects.
James Harrell, of GBBN Architects in Cincinnati, is a member of BRDAB. He is concerned that most hospitals do not have dedicated units for bariatric patients. Toilet rooms are too small, and fixtures are not strong enough to support obese people.
"Bariatric patients can range from about 250 pounds (113kg) to more than 1,200 pounds (544kg), so it is important that appropriate provisions are made for their care," Harrell says.
"Special consideration must be given to the design of the toilet room, and increased size is only one of the design factors.
"Water closets must be designed to support a patient weighing up to 1,000 pounds (453kg) and should be mounted with a minimum distance from a flanking wall of 21 inches (0.53m). Also, the inclusion of a suitable bidet in the toilet room will facilitate the hygiene of obese patients, and sinks must be strong enough to resist pulling away from the wall if grabbed by a falling patient.
"BRDAB recommends provision of a toilet/shower room of at least 45 square feet (4m2) with strategically placed fixtures and a sloping floor to a drain so that the entire room becomes the shower.
"Much remains to be done to ensure adequate bariatric facilities in hospitals, and growing demand will drive the establishment of Standards for the design of equipment and facilities.
"BRDAB convened again in December 2006. The issues of designing for this population go beyond the patient room, and the entire hospital must be considered. The emergency department, ambulatory care settings, imaging departments – all these areas will serve the severely obese patient.
"GBBN is working on a replacement patient care facility for the University of Kentucky Medical Center at Lexington. This facility of 1.2 million square feet (111,000m2) includes 364 new single-patient rooms and it is being designed to accommodate severely obese patients."
Manufacturers respond
Manufacturers of bathroom fixtures are coming to recognize the importance of the bariatric market and its growth projections.
Willoughby Industries, a leading manufacturer of stainless steel products for the commercial and security plumbing markets, has released a line of stainless steel bariatric toilets.
Spokesman Kris Bontreger says Willoughby took its experience as the largest manufacturer of stainless steel correctional plumbing fixtures in the US and applied it to the health-care market.
"The stainless steel construction provides a 2000 pound (907kg) load-bearing capacity, and the extra-wide plastic toilet seat is rated for 1200 pounds (544kg), which greatly exceeds the limitations of conventional vitreous china toilets.
"The Willoughby 1490B features a white powder-coated finish and is available in floor or wall outlet in a variety of rough-ins. The wall outlet units are designed to fit up to a three or four-bolt standard closet carrier, which makes it an easy replacement for the wall-hung vitreous china toilets in hospitals worldwide."
In Monterrey, Mexico, following extensive research involving medical professionals and ceramics engineers, the Orion company launched the Maximus toilet for obese people in 2003.
International sales manager Javier Martinez says the reinforced heavy-duty construction and extra-wide base of the Maximus ensures security and stability for users.
"A central aim was to optimize the ergonomic benefits of the Maximus for big people. Because of the size of the sitting area (25 by 24 inches or .6 x .63m) and the height (18.5 inches or .47m) of the Maximus, the center of gravity position allows the user to sit and stand from the unit with ease.
"Maximus is tested to support 2000 pounds (907kg) and comes with a seat and cover constructed of high-performance plastic resins, together with solid brass chrome-finished hinges."
If a large, strong toilet seat only is required, Big John Toilet Seats in Los Angeles produces a plastic seat that comes with stainless steel hinges and large stabilizing rubber bumpers to keep the seat from shifting and sliding around.
Company president Gary Morgan says Big John seats have been sold to numerous hospitals in the US.
"These bariatric seats are tested to more than 1200 pounds (544kg) and designed to fit round and elongated standard toilets."
To help with patient hygiene, bidets can be useful additions in hospital bariatric facilities.
Great Ideas in Illinois has developed a toilet seat and bidet combination to relieve the workload on nurses and help patients retain their independence and dignity in the bathroom.
The EZ Warm Wash Solution ComfortSeat bariatric package features an extra-wide heavy-duty toilet seat to support larger users up to 500 pounds (226kg). By pressing a button on the console beside the toilet, the user is washed clean with a warm water spray with adjustable temperature and pressure.
Increasing need
In the UK, Karen Myles of the Bathroom Manufacturers Association says more hospitals are offering bariatric surgery, and there is a corresponding need for appropriate facilities.
"According to a report published by the Royal College of Physicians, more than half the population is overweight or obese. British women are officially the most overweight in Europe, and British men are in third place.
"One in five adults is obese, and obesity in children aged two to four increased from 5% to 9% between 1989 and 1998. In children aged six to 15 it increased from 5% to 16% between 1990 and 2001.
"If the trends continue, at least 33% of adults, 20% of boys, and 33% of girls will be obese by 2020."
Dr Peter Grant in the emergency department at Sydney's St George Hospital in Australia says health services are facing the challenge of a global epidemic of obesity. About 1.1 billion people around the world are overweight, and the 'overfed' now out-number the 'underfed'.
"In Australia, about 30% of adults are overweight, two million are obese, and it is estimated that about 200,000 are morbidly obese," Dr Grant says.
"Acute health-care facilities need to confront this escalating issue and prepare for increased presentations of the massively obese.
"Hospitals in Australia are generally not well equipped to care for bariatric patients. Key factors for effective care include timely acquisition of appropriate heavy-duty beds and equipment, identification of narrow or difficult to access hospital areas, and provision of appropriate toilet and shower facilities.
"Unless hospitals make adequate investments in bariatric facilities, there will be great logistical difficulty in caring for obese patients."